Large Brass Chandeliers
25 items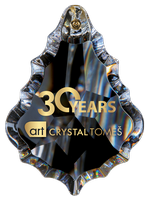 Large brass chandeliers - Bohemia Crystal. In this category, you can find Czech handmade large brass chandeliers in traditional and modern designs. The shape of these metal chandeliers and lights is characterized by a body and arms made of special cast parts. Bring spectacular lighting to residential homes, commercial and public buildings.
The brass chandelier is a significant jewel of every large interior.
Joy with every lighting.