Architects. Designers. Furniture Makers. Find Your Dream Chandelier

Pick from our extensive range of Czech-made crystal chandeliers. We customize all our chandeliers and make custom ones — from scratch. We are happy to consult your whole project and provide advice on selection and technical details.

We cooperate with renowned Czech chandelier producers and provide a fantastic range of chandeliers that you won't find elsewhere. Crystal chandeliers. Lamps. Modern, industrial, or castle-inspired. With a touch of glamour. Find your one and only.


We customize all crystal chandeliers in our portfolio. Make them bigger or smaller. Change their arms, add more light bulbs, shorten the chain. We can even make a custom chandelier for you — from scratch and based on your design. All we need is a sketch or a picture of it.


You'll find us in Jablonec nad Nisou, a Czech town well-known for its glass and jewelry production. Pay us a visit and see, touch and feel our lights in our showroom filled with 250 bright chandeliers. We help you choose the perfect chandelier and go through your project.

Here to Help. Not Just Sell


We can provide advice on anything you need. How to connect crystal chandeliers to a smart home. How to calculate energy consumption and luminosity. Or do you need a visualization of your chosen chandelier in the interior?

Get in touch if you can't choose a chandelier from our e-shop. We're happy to chat about your ideas, expectations and concerns.





Carefully considering your needs, we select suitable crystal chandeliers (or suggest a custom-made one) and show you its visualization in your interior


We're always ready to present our offer to your client or investor. In Czech and in English. Once approved, we're ready to jump on it!
"Our cooperation with ArtCrystal Tomeš is at an excellent level. All the modifications of the fixtures that we require for our projects are carried out with willingness and professionalism within the agreed deadline."
Lucie Votavová, Italier.cz

Want a Crystal Chandelier?
Or Just Advice?
Whether you're an architect, designer or furniture maker, we're happy to help you choose the perfect lights for your project.
Get in Touch with Šárka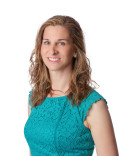 Šárka Nováková
sales manager
M: 

novakova@artcrystal.cz


T: +420 739 551 115
Downloads