Customized Crystal Chandeliers. Make Your Dreams Come True

We customize all crystal chandeliers in our portfolio. Make them bigger or smaller. Change their arms, add more light bulbs, shorten the chain... options are almost endless. We can even make a custom chandelier for you. From scratch.

Let us know if you want your chandelier larger or smaller (heavier or lighter), have the arms or branches replaced, light bulbs removed or length of the chain adjusted. We're up for any challenge! What you get is a customized chandelier, just like how you wanted it.




If you have a unique design in mind, we make a custom chandelier just for you. All we need is a sketch or a picture of it. We consider all aspects of production and get back to you within a week — with our first draft and visualization.


Minor touches take 2 to 3 weeks, more extensive adjustments (and custom-made chandeliers) take approx. 8 to 10 weeks. And if your construction or renovation runs behind schedule? No worries. We can always store your chandelier at our warehouse.

Have a Look at Our
Customized Chandeliers

We made our classic Marie Therese chandelier almost twice as big. With fully customized hanging and crystal trims of the finest quality.





Vibrant custom-made ceiling lights for a luxurious hotel restaurant. We produced and installed these lights per the designer's concept for the lounge.


We made this chandelier from scratch to perfectly complement the spa house's main hall. Its customized lightweight construction meets the load-bearing capacity of the ceiling.


"I was completely satisfied with Artcrystal's approach. They lengthened the chandelier to our design and changed the wiring within the normal delivery time. The chandelier was of the quality I required and significantly enhanced the prestige of the refurbished office space."

Jaroslav Slavík, Prag

Want a Customized Chandelier?
Or Just Advice?

Whether you're an architect, designer, or a home-owner choosing your perfect chandelier, we're happy to help. Let us know if you want to discuss your choice, explore customization options or get a custom chandelier.
Get in Touch with Šárka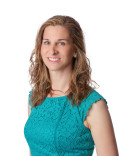 Šárka Nováková
sales manager
M: novakova@artcrystal.cz
T: +420 739 551 115
Downloads