In a picturesque village in southern Austria, a customer opted for top-tier lighting to grace his new home. The ArtCrystal team was pleased to complement his modern interiors by installing a total of nine crystal chandeliers, elegantly illuminating the entire space from the hallway to the bedroom.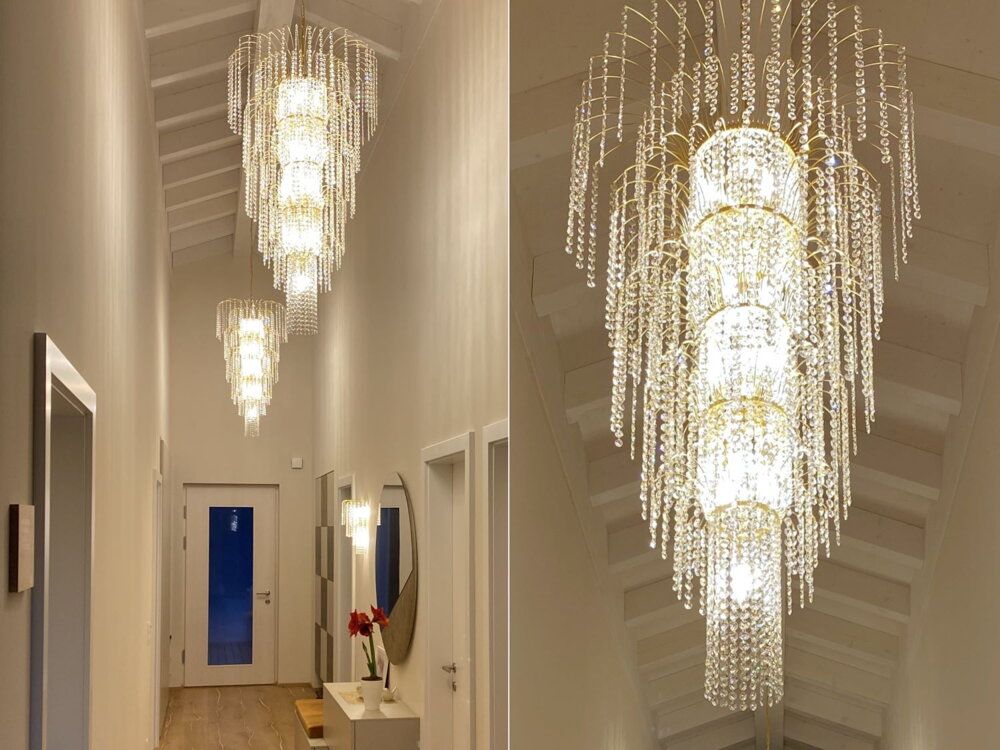 Upon entering the house, one is greeted by two 60 cm high chandeliers in the hallway. Gracefully descending from the lofty ceilings adorned with white wooden beams, these fixtures add an elegant touch to the space. Each one is embellished with 17,000 octagon-shaped cut trimmings, arranged in five cascades. The matching wall light in the same style enhances the overall atmosphere of the space.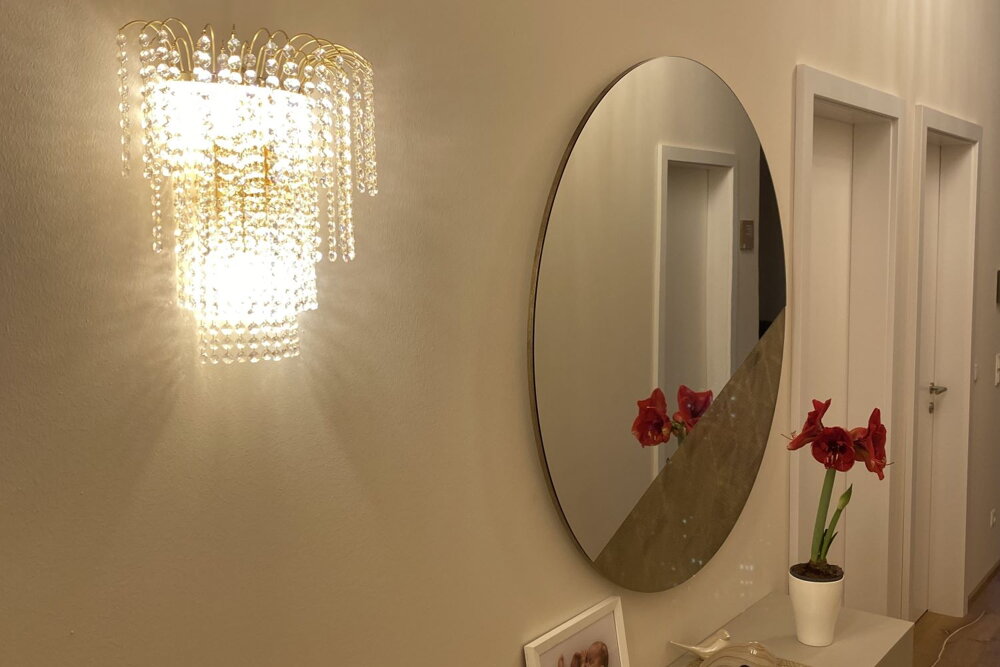 We move from the hallway to the kitchen, which is connected to the dining room. Above the dining table, you'll notice a special chandelier. It's not your typical one – it's actually two lights cleverly joined into one with cut crystal elements. The kitchen island is illuminated by two smaller chandeliers made from hand-cut glass bowls and almond-shaped trimmings.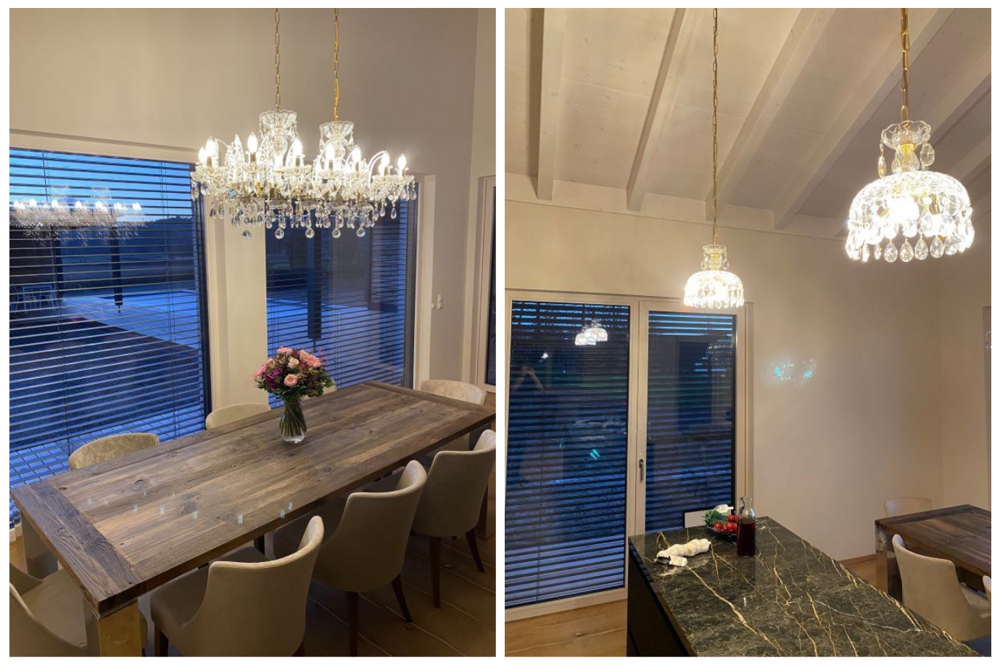 The bedroom gets a touch of elegance with a 12-light crystal chandelier, creating a captivating display on the walls. Two wall lights on either side of the bed offer cozy illumination for evening reading. The upper part features golden metal circles with subtle relief, from which beautifully cut banquet balls are suspended.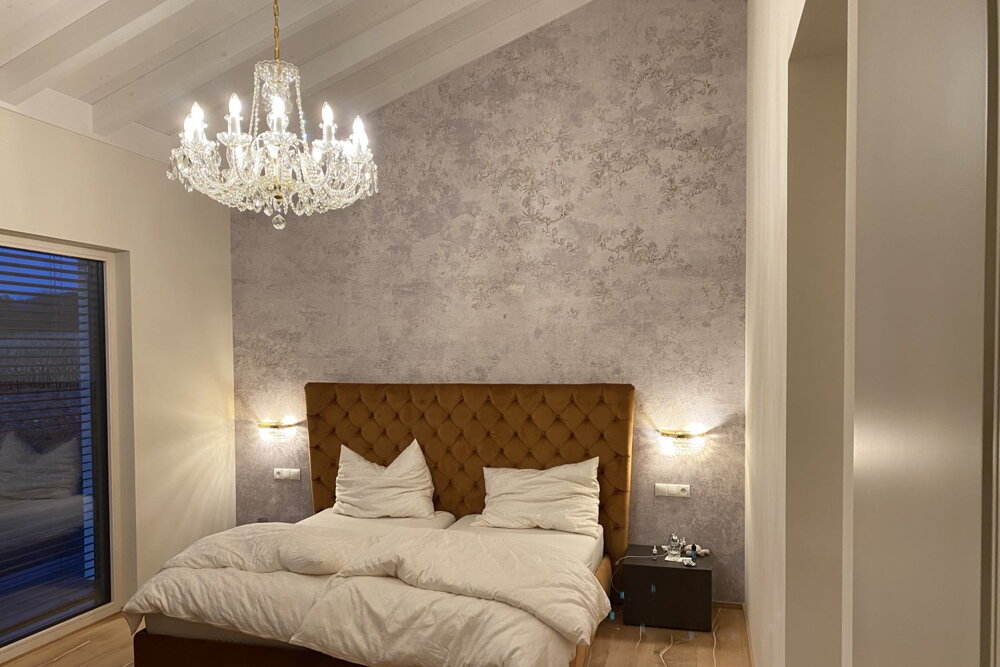 The chandeliers arrived in perfect condition, thanks to precise packaging. "The sheer simplicity of the entire process was a pleasant surprise for us." The customer commends the entire experience.


The couple is thrilled with their entire order and their enthusiasm radiates. They convey: "When it comes to our order, words fall short in capturing the exceptional quality of the chandeliers from ArtCrystal. Despite our already high expectations, the final outcome far surpassed them."


Give your home the perfect shine with our wide range of lighting fixtures designed for every room.