Industrial interior style and a crystal chandelier?
Added: 3.11.2022 9:04.55
03 November 2022
The industrial interior style is becoming increasingly popular. It is commonly found not only in industrial halls, offices, restaurants, bars, museums and public buildings, but also in homes. And it's no coincidence that you'll often find crystal chandeliers there too. See why both modern and traditional crystal chandeliers fit perfectly into all rooms in industrial design.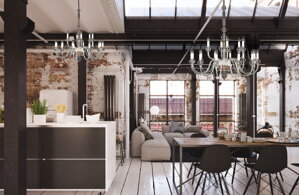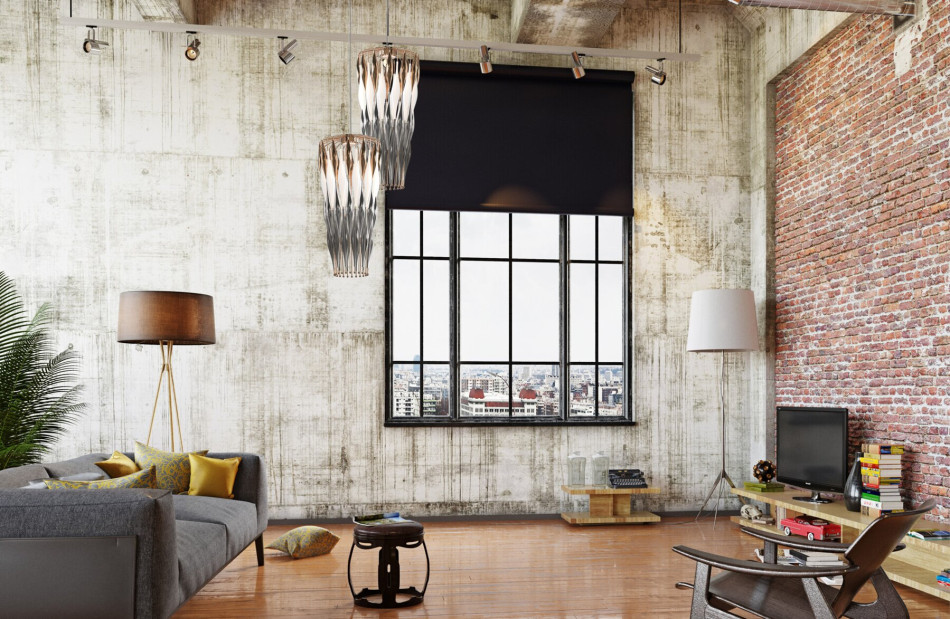 What is industrial interior design?
Industrial style is based on industrial design, evoking the atmosphere of an old factory or artist's studio. And no wonder, because that's exactly how it was originally created. It was not a fashion trend, but pure pragmatism. In the 1960s, rents in New York skyrocketed, forcing people to move into spaces that had been used for other purposes.
But they were cheap.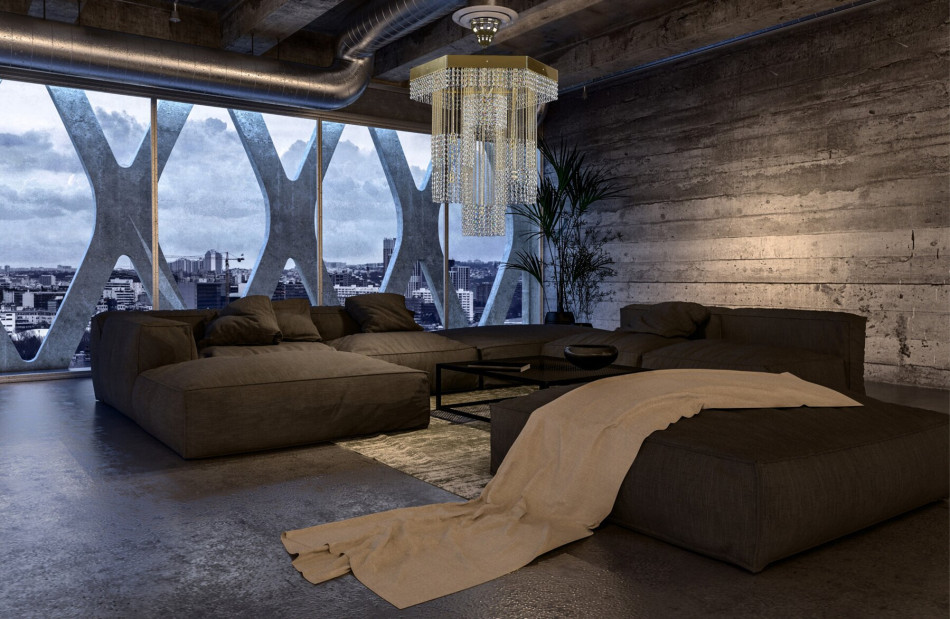 But it soon became clear that living in these rooms had its charms. Therefore, people who did not lack money suddenly wanted to have similar genius loci in their homes or businesses.
And so, scratched walls, exposed brick, exposed pipes, steel beams, concrete or solid wood floors and other characteristic elements suddenly began to appear in brand new lofts and super-modern businesses.
The popularity of the industrial style grew steadily until it crossed the Atlantic and came to Europe after 2000.
What is it about it that has fascinated the general public for the third decade now?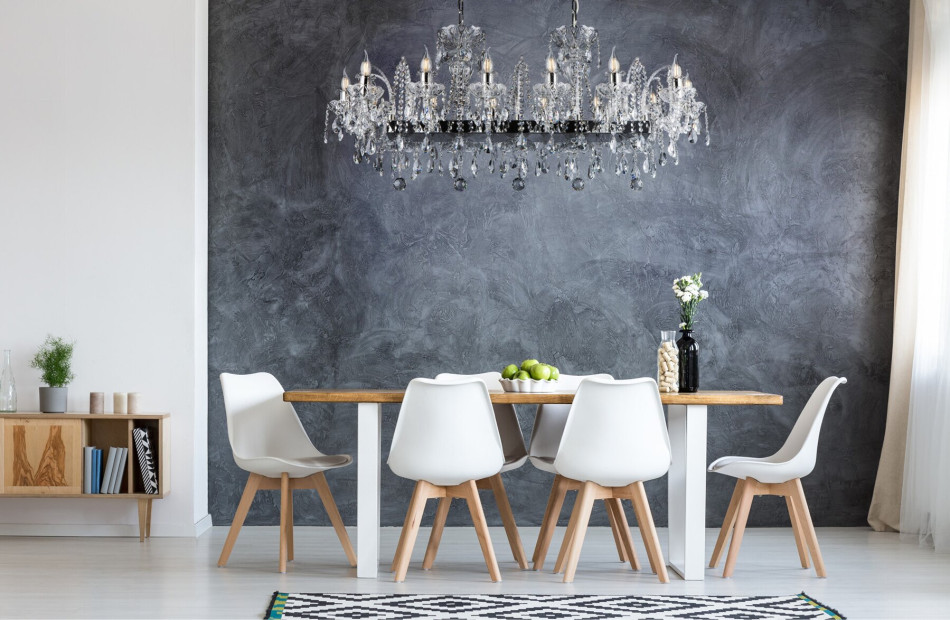 Space, minimalism and the combination of new and old
Industrial style prides itself on airiness. And it makes sense. After all, old factories were big, had high ceilings and large windows, so trying to create this impression in a tiny studio apartment would not feel authentic, but cramped.
Another characteristic is minimalism and the combination of old elements with new ones. Again, both have their basis in the 1960s, when poor artists furnished their homes and studios with second-hand items.
And they had very few new ones because they were expensive. However, even seemingly disparate elements blended beautifully together to create an original interior.
Concrete, metals and neutral colours play a major role
The essential materials of the industrial style are, of course, mainly concrete and metals, but also wood, brick and leather. The colours are based on a combination of black, brown, white and grey. However, a bright red or orange "brick" shade can brighten up the interior.
 Crystal chandeliers and industrial interiors
Lighting plays a very important role in industrial style. And crystal chandeliers are a great choice for this role. In fact, modern chandeliers or designer ceiling lights and pendant lights can accentuate the authentic industrial atmosphere, while traditional crystal chandeliers act as a welcome contrast to the rest of the furnishings.
And in the previous part of this article we explained that the charm of the industrial style lies, among other things, in the fact that even seemingly disparate elements can create an original and harmonious interior.
Crystal chandeliers for every room
From the pictures used, as well as our wide range of industrial chandeliers (where you can find all the chandeliers listed), it is clear at first glance that both modern and traditional crystal chandeliers are perfectly suited to the living room, kitchen and dining room, bedroom and entrance hall in industrial style. The specific choice is entirely up to your taste.


We are here for you
Need advice? Contact us. We will be happy to help you.