Town Hall Meeting Room - Brno (CZ)
After long and intensive work, the reconstruction of the meeting hall of the Brno Town Hall, located in the New Town Hall, has been completed. One of the key elements of this project was the creation of a period chandelier that would fit in as much as possible with the overall concept of the reconstruction and shine in accordance with the original paintings. It was not only an aesthetic addition, but also a way to highlight the beauty of the restored paintings.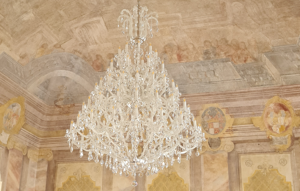 This important project not only involved the restoration of the building itself, but also aimed to uncover and restore the original mid-18th century paintings, which had been hidden for many years under layers of younger paint.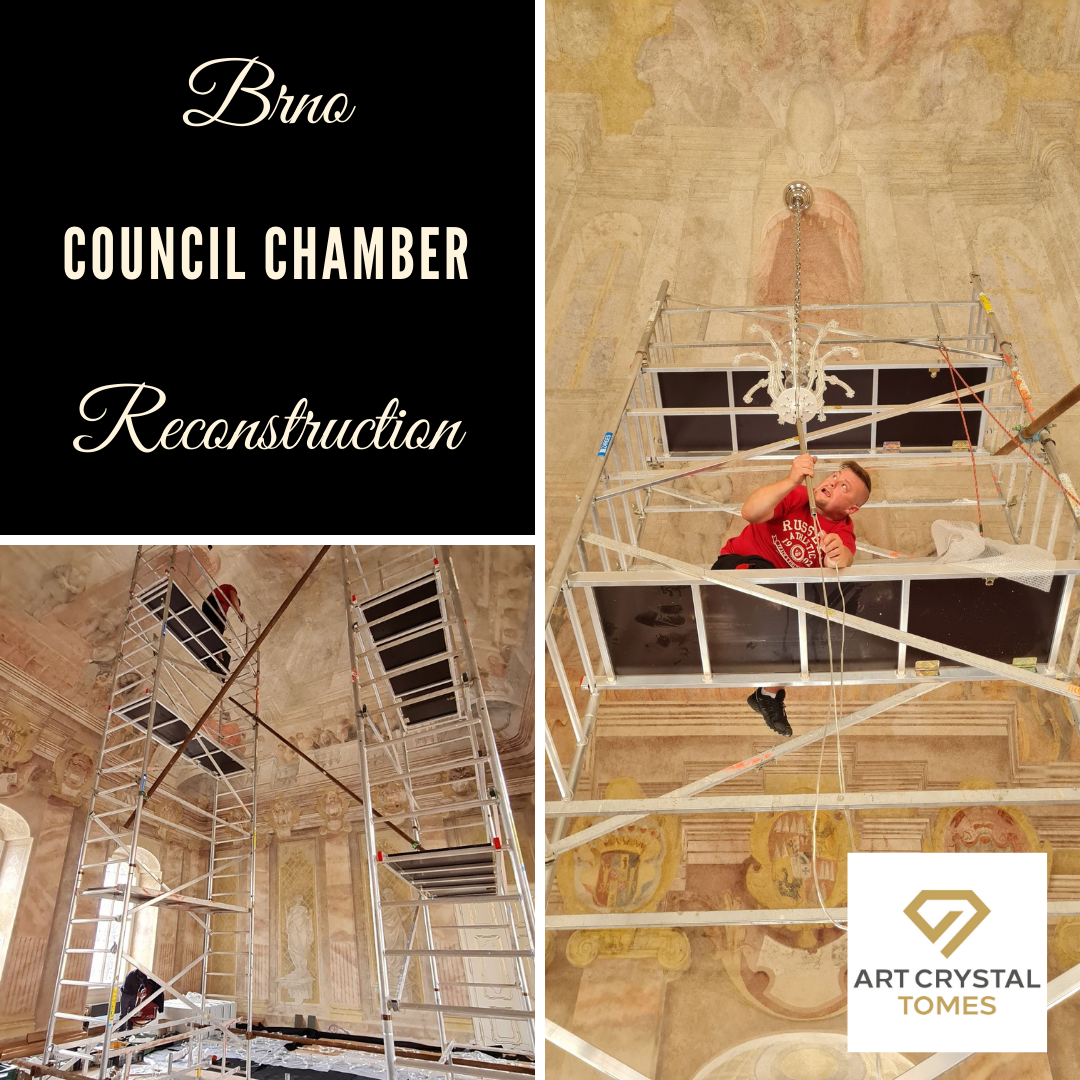 The restoration of this painting was a significant event, as its appearance, hidden from public view for so long, was one of the last secrets of Brno Baroque painting. This important revelation brought a new level of understanding and appreciation of this artistic style.


Our collaboration with architects led us to create a chandelier in the style of Maria Theresa. We had to design this chandelier to match the high ceiling and diameter of the hall. The whole process of preparation took 6 months, from creating sketches and visualizations to the actual realization.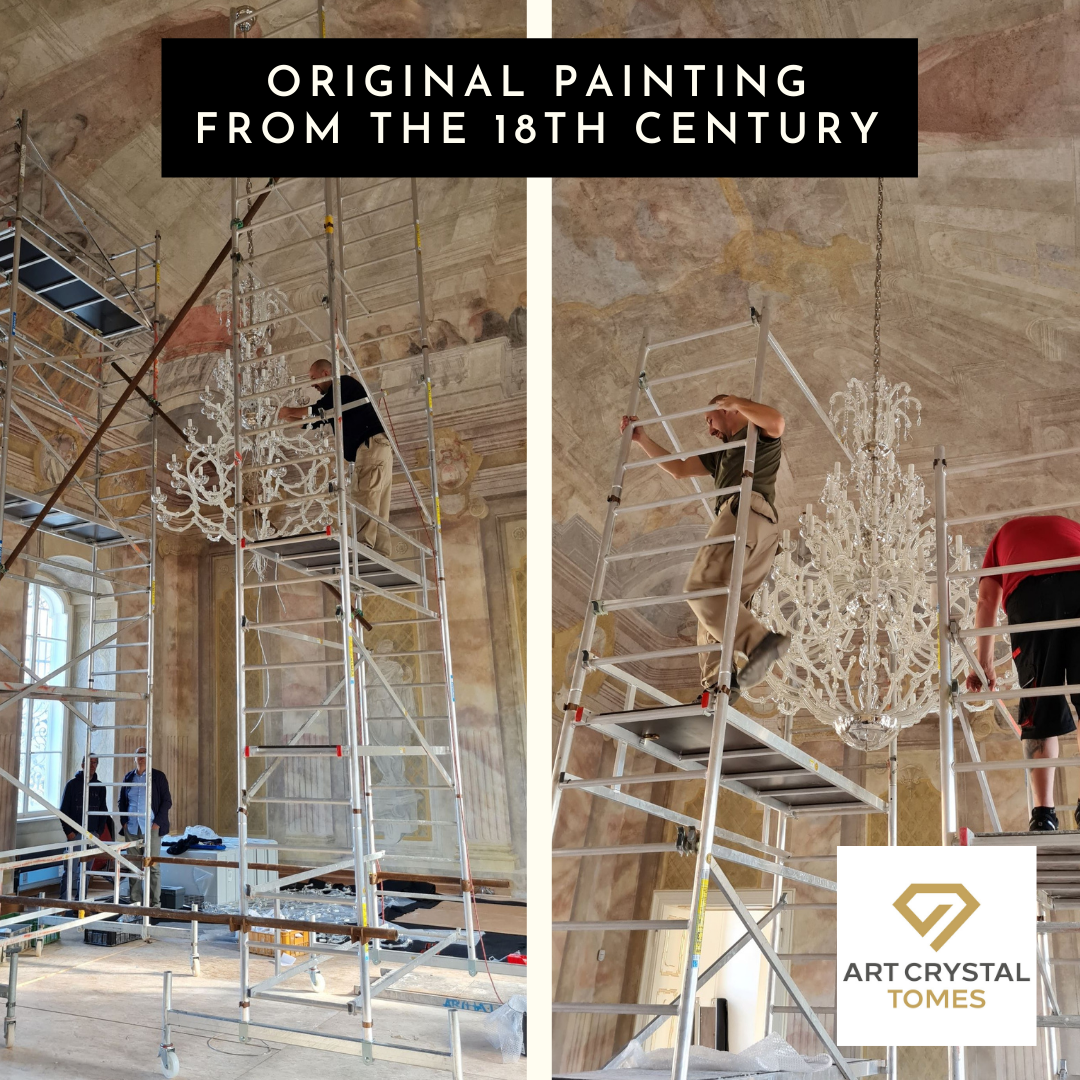 The installation of the 3m high chandelier was a challenging job that required 4 days of meticulous and professional work. In the end, when we lit all 81 bulbs, the result was stunning. The chandelier beautifully complemented the ambience of the paintings throughout the hall, whose beauty was now fully restored and shone in a new light.