Ceiling Lights Brass
34 items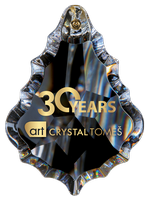 Czech ceiling lights with cast metal parts and glass components. Traditional craft production in traditional historical or modern designs. The shape of these ceiling lights is characterized by a metal (brass) construction in combination with glass elements - Bohemia Crystal.
The brass ceiling light is a jewel of every interior.
Joy with every lighting.