Rustic Chandeliers
20 items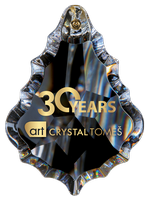 Czech rustic chandeliers and lights in traditional and modern designs. The shape of these lights is characterized by either special metal castings or a glass body with brass components and metal arms. These chandeliers are called country-style lights. It brings original lighting to the living room, bedroom, dining room, kitchen, entrance hall, above dining table, etc.
The rustic brass chandelier is a jewel of every interior.
Joy with every lighting.