Design Pendant Lighting
98 items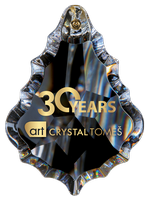 Czech modern design pendant lights - Bohemia Crystal. Traditional hand manufacture in modern designs. These are glass lighting fixtures of the highest quality. They can be fitted with conventional or LED bulbs. These design lights bring unique lighting to the living room, bedroom, dining room, kitchen, lobby, above the dining table, etc.
Pendant designer light from Czech glass masters is a jewel of every interior.
Joy with every lighting.