Complementary lighting fixtures - equip your interior with luminaires in a uniform style
Added: 2.12.2022 12:39.44
02 December 2022
Wall lights and table or floor lamps in the same style as the chandelier are not only practical, but also aesthetic additions to the main light source. In combination with it, they can light up the whole room - figuratively and literally. See how you can furnish your home with complementary lights that match your chandelier perfectly.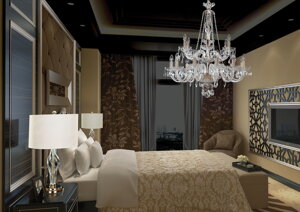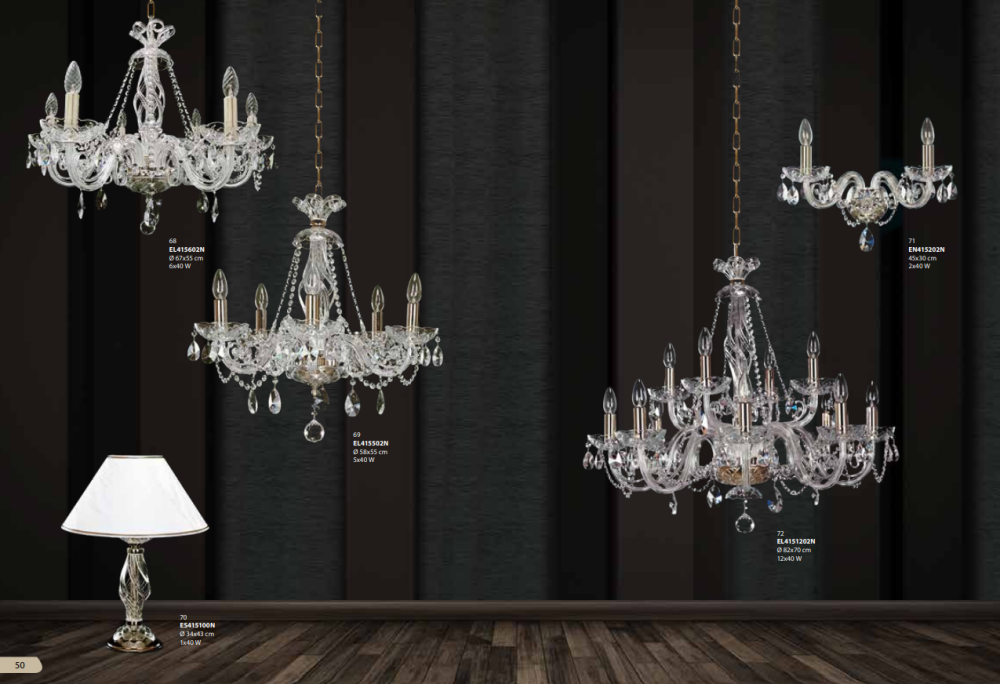 Thoughtful details work wonders. A well-chosen wall lamp, table lamp or floor lamp (or, of course, a combination of all three types of these complementary lights) can be the proverbial final piece in the jigsaw that creates a room's atmosphere. And only by inserting that final piece will the already beautiful mosaic be finally complete.


You might think that you don't need additional light in your living room, bedroom or hallway. But that's not usually how it works. Secondary light sources play a role. They are unobtrusive and don't stand out on purpose, but their presence makes the main lights stand out much more. And together, they just fit perfectly.


Even a solo concert by a piano virtuoso is a great experience, of course, but only with a good orchestra at the back will it be a true symphony.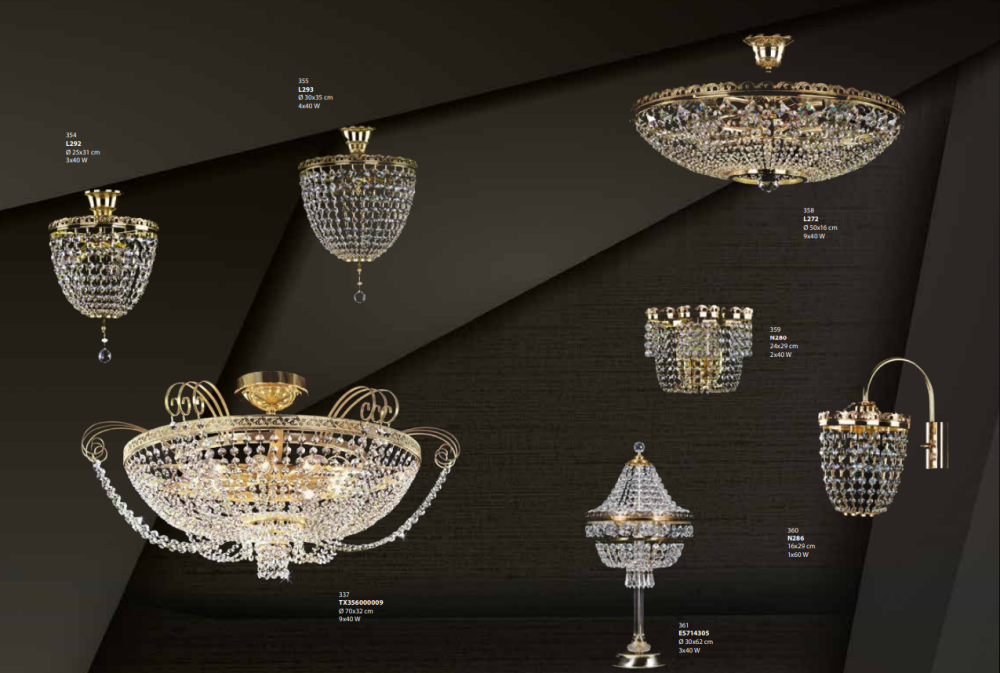 That's why with supplementary lights you sometimes don't even know you're missing them. Until you use them to complete the overall look of the room. Then you won't believe you could ever live without them. But that's just the way it is in interior design. It's not for nothing that they say the devil is in the details.
So you know the answer to "why". Now we'll answer the other one that's been on your mind.
How do you furnish your interior with lighting fixtures in a uniform style?
There are three ways to do it.
1. you can choose from our wide range of individual luminaires
Here you will find thousands of crystal chandeliers of different types. From this signpost you can easily click on the individual types of chandeliers and then view only those that match your desired style. You can choose from them according to your own taste, as you will be sure not to go wrong with any of them.


For example:
That's because in addition to the main lamp categories, we have separate categories for wall lights and table lamps in the same style, so you have lots and lots of products to choose from. Floor lamps are not as numerous, so you'll find lamps in multiple styles in this section.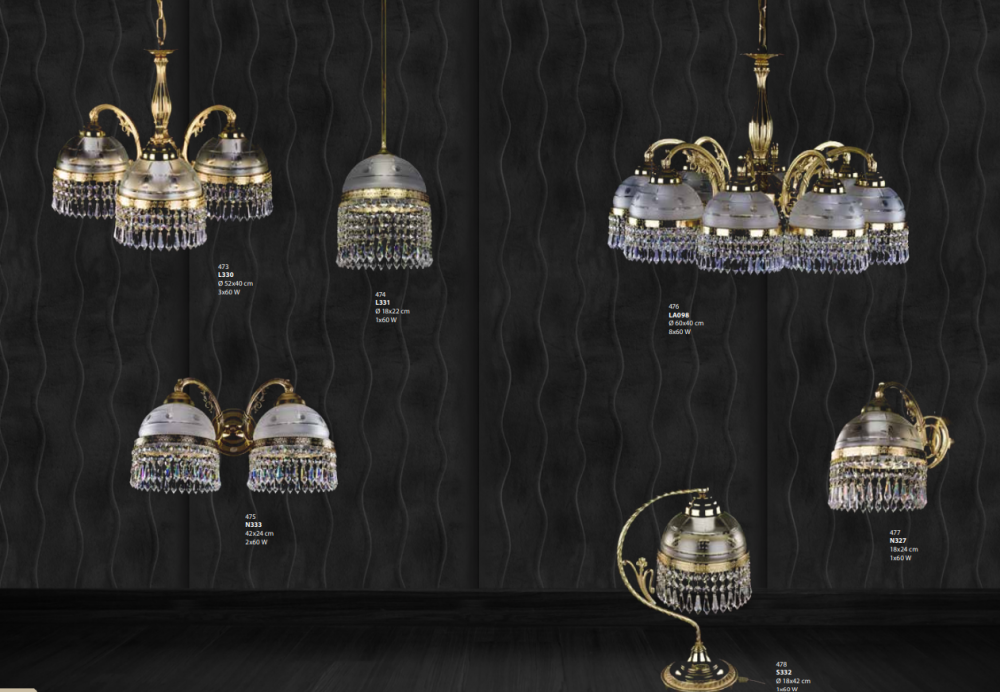 2. Select from the product card in the "customers also buy" section.
Another option is to search our range for a luminaire you already have and look at the rest of the collection. For example, if you already own the traditional crystal chandelier L106CLN, just open the product tab and scroll your mouse under the description to find the "customers also buy" section. This contains related lamps that match this chandelier perfectly.


3. Choose from our recommended products
Don't you dare choose the complementary luminaires yourself? No problem. Contact our sales staff, who have a perfect overview of our products and will be happy to advise you.


Tip ArtCrystal Tomeš:
Do you really want to have a perfectly unified interior? Complement your crystal chandeliers with decorative and utilitarian crystal glass in the same style. For example, the combination of a cut chandelier, cut plate and cut whiskey glasses is unbeatable.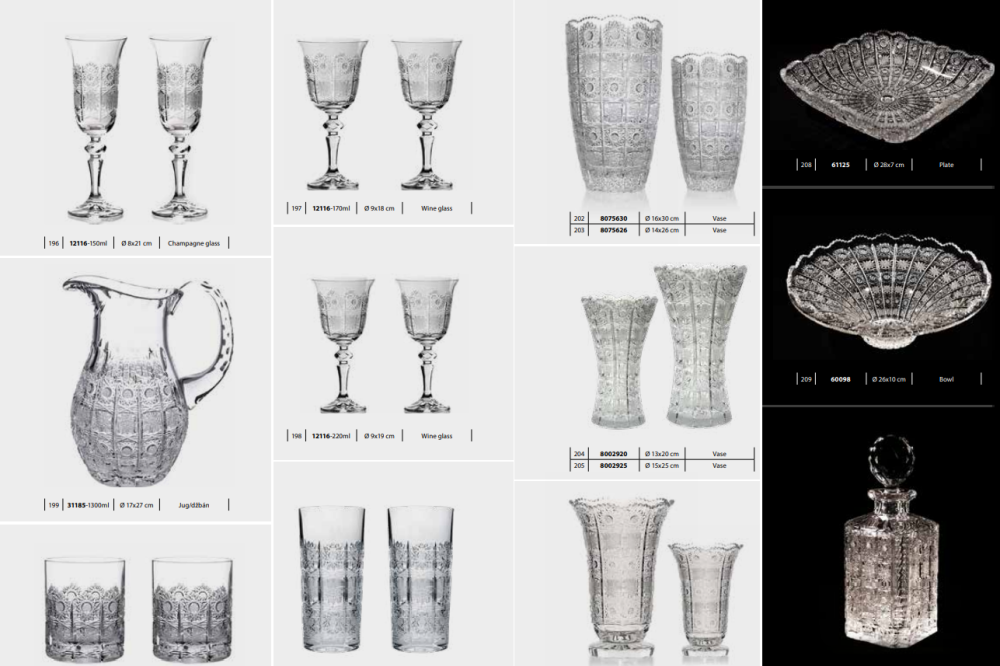 We are here for you
Need help with something? Contact us. We will be happy to help you. And together we will choose the right lighting for your home.