Modern kitchen lights
Added: 7.3.2023 14:48.08
07 March 2023
Kitchens are no longer just for cooking and eating. Today, it is the imaginary heart of the home, where we spend a significant amount of time. Both with family and friends. And modern light fittings are an integral part of the modern kitchen.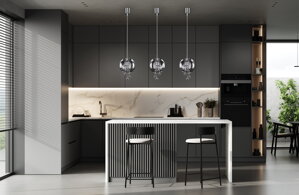 Open layout plays a primary role
Current trends clearly favour open layouts that allow for fluid movement between functional zones (kitchen and dining) and comfortable conversation, even when preparing dinner after work or preparing Sunday lunch. Therefore, the kitchen should be comfortable and luxury-inducing, but also practical and as functional as possible.
It is recommended to use only the necessary minimum of design elements. This is also because it is enough to incorporate a design pendant light into a simple style, which will dominate the room and create that desired feeling of luxury.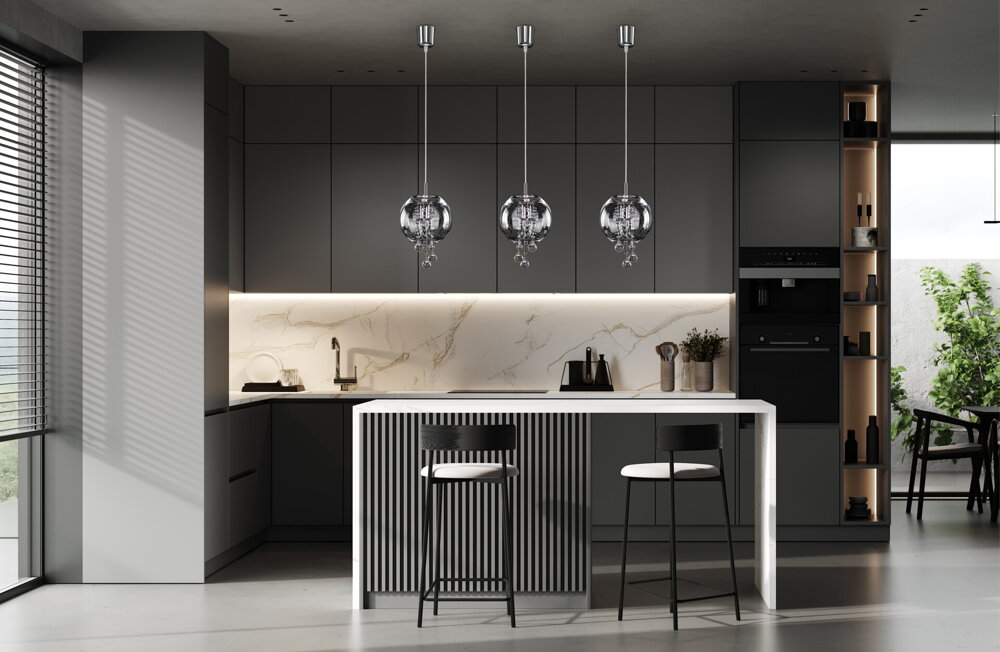 Modern kitchens are therefore characterised above all by fresh minimalism. And also courage. You'll often find both glossy and matt surfaces in combination with stainless steel and darker shades.
In the past, it was almost unthinkable to have a dining room that was anything other than white, but nowadays it is common to see grey or even black kitchens. And these are either "lit up" a bit by the implementation of natural materials or a designer light fixture.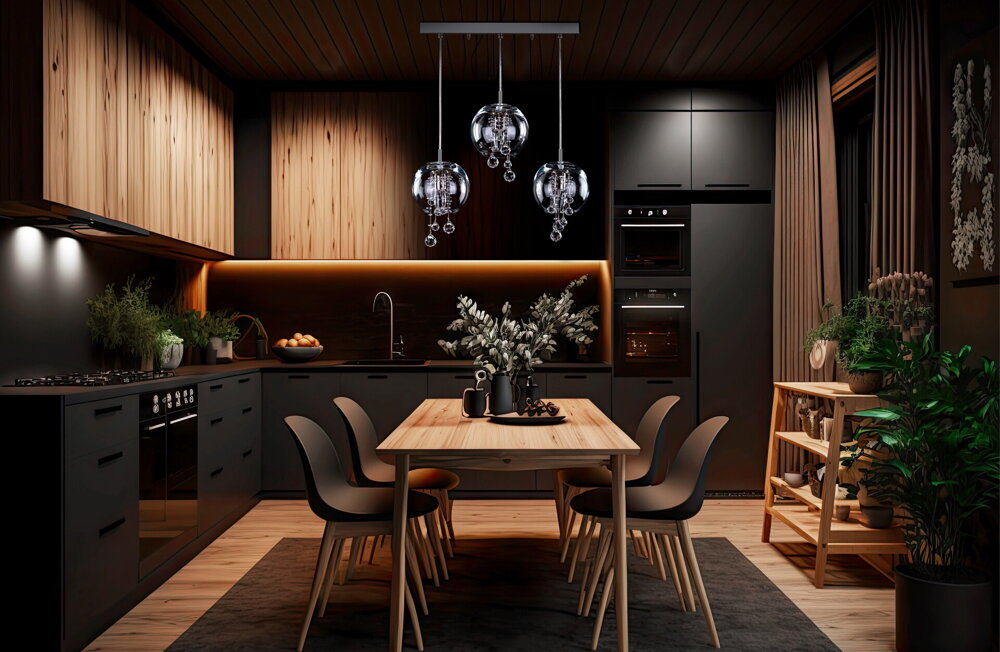 The secret to the perfect modern kitchen lies in the details - those few design elements that fit naturally into the room and add to the atmosphere, but still draw attention to themselves. So much so that every guest will be fascinated to ask you where you bought them on their first visit.
And you might just refer them to our design pendant lights. :-)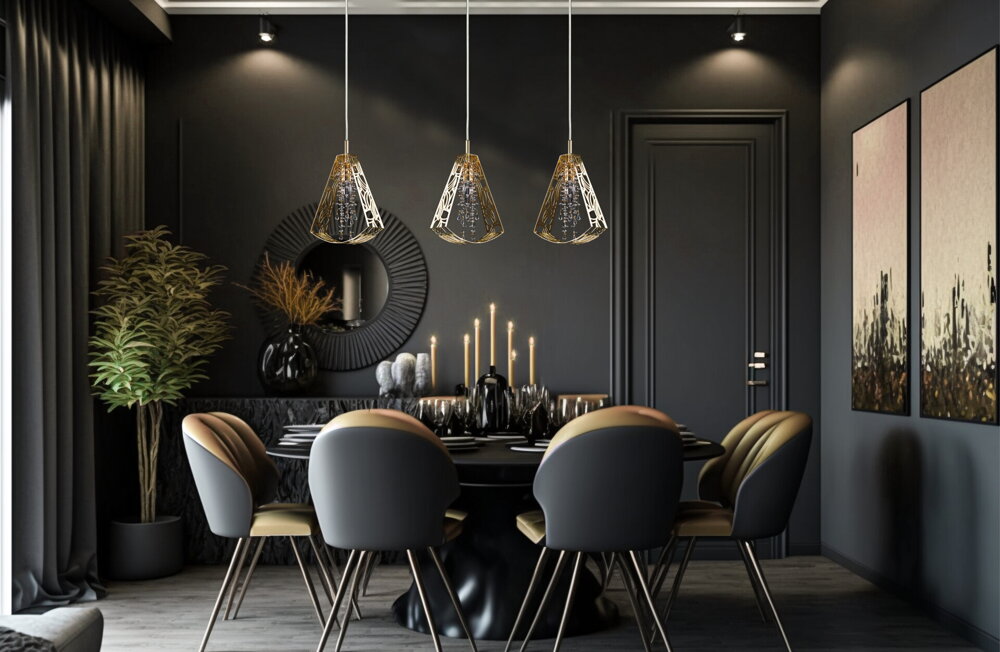 In our wide range of modern kitchen lights, there is sure to be something for everyone. No matter if your dining room is modern, urban, scandinavian, rustic or even industrial.
But beware! A traditional crystal chandelier or a ceiling light can also serve as a modern kitchen light. In some types of interiors they really work.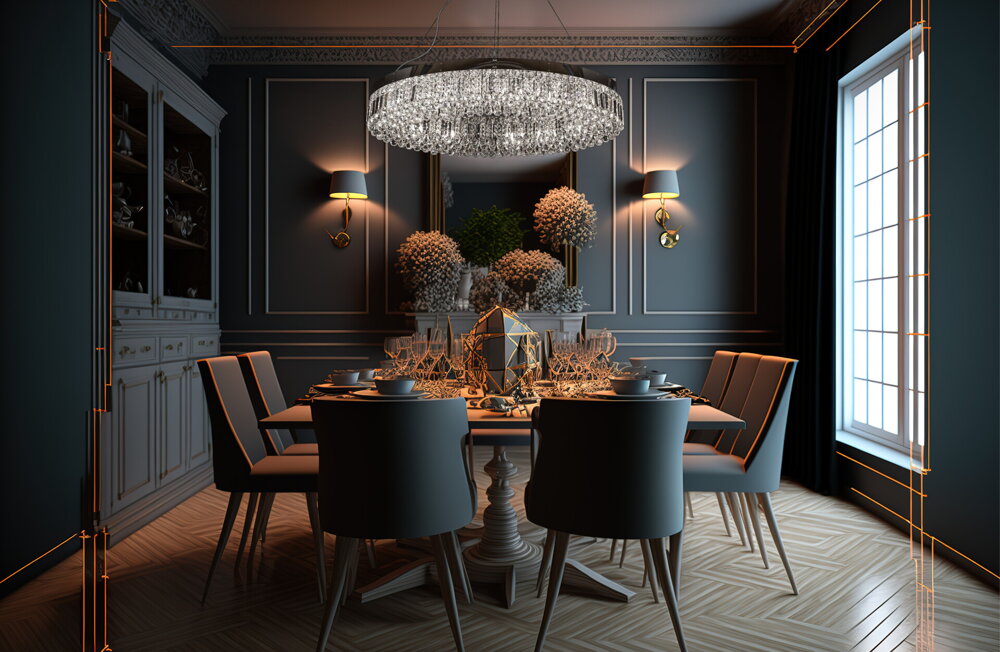 The right lighting for the kitchen meets many criteria
Yes, the deciding factor when choosing lighting for the kitchen is and probably always will be the "like/dislike" parameter in terms of the visual appeal of the light source, but this choice is so important that it deserves a much more comprehensive approach.
Having a modern light fitting or a designer light fitting to suit your taste is nice, but it's not enough on its own.
The light it emits must also have the right properties, such as the right colour and intensity, or you won't feel comfortable in your own kitchen.


One kitchen light is usually not enough
Today, the vast majority of kitchens have at least two sources of lighting: central and supplementary, such as wall lights or ceiling spotlights.
There are many different activities that take place in them, and they are pleasant with different light intensities. You will always welcome a little different lighting when preparing food, eating it or working in home office mode.
However, the central lighting can be divided between two sources. This is especially true with design pendant lighting, which are not as dominant as classic crystal chandeliers, so they do not clash visually or luminously next to each other.
A detailed guide on how to choose lighting for your kitchen can be found in one of our previous articles.


We are here for you
Need some advice? Contact us. We'll be happy to help.